I saw this awesome fruit kabob idea on
pinterest
and decided, "Hey I can make that!" The original photo used bananas instead of marshmallows, but I thought that they would brown too quickly and chose something else white instead. You could use mini marshmallows, but as you can see, I opted to use large ones cut in half to match the size of my strawberries.
Mmmm... the toddlers loved it!
Don't poke your eye out on that sharp stick, kid.



Enjoying a kabob in a thrifted top and super-clearance el cheapo shorts



Joel's cousin loved the fruit kabobs too!



Was this outfit thrifted too? You betcha. So were the flags the kids were waving and the quilt we laid on while we watched the fireworks :)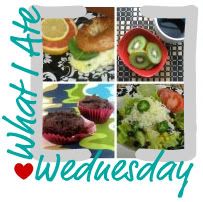 Someday Crafts Patriotic Linky Party 2012